Click here to order the
CD and DVD!
---
Friday Night Live and
the Hastings-on-Hudson Alumni Association
presented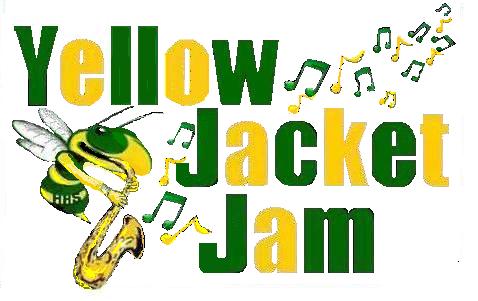 A music scholarship fundraiser honoring music teacher and friend
Peter DeLuke
Professional working musicians
who graduated from Hastings High School
returned from Broadway and around the world
to perform with each other and raise money for the newly founded
Peter Deluke Scholarship Fund!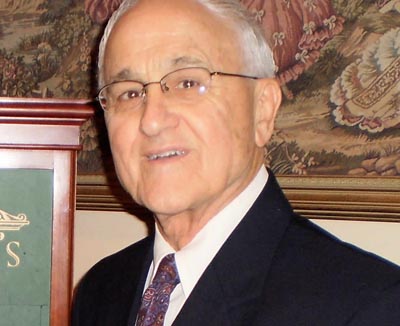 Friday, 9/16/11 6-9PM
At the world famous
"Boulanger Plaza Amphitheatre"
Returning artist/performers: click to see their bios.
(Many are in the vintage pictures below. Scroll down and see!)
Pete DeLuke - woodwinds (in the photo below)
Chris Anderson - trumpet (in the photo below)
Pete Brainin - sax
Tom Charlap - bass (in the photo below)
Steve Franckevich - trumpet (in the photo below)
Clint de Ganon - drums
Judy Mucciolo Skroback - bass (in the photo below)
Barry Olsen - piano and trombone (in the photo below)
Ken Venezia - sax (in the photo below)
Bob Arthurs, trumpet
Dale Miller - piano
Bob Chuckrow - guitar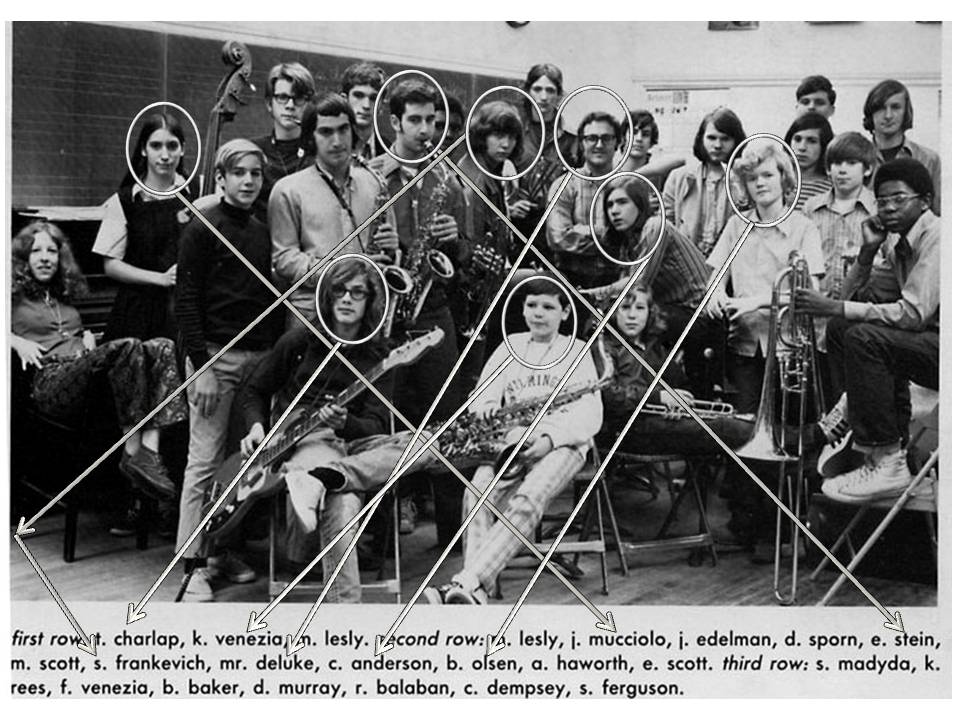 Hear the guest of honor talk about how he came to Hastings,
how he almost wasn't tenured
how he was hired by Benny Goodman,
and how he consoled and taught Benny Goodman.
---
Rivertown Patch Article, 9/8/11 by Lizzie Hedrick
Rivertown Enterprise Article, 9/9/11 by Ann van Buren
TheDailyHastings.com, 9/16/11 by Redmond Zmudzien.
Photo Gallery-Rivertown Patch, posted 9/17/11 by Alison Bert
(make sure to scroll, there 65 pictures)
Letter to the Editor Thank You Note, Rivertowns Enterprise, 9/30/11 by Alan Fine
The following pictures are courtesy of
Karen Miller O'Keefe