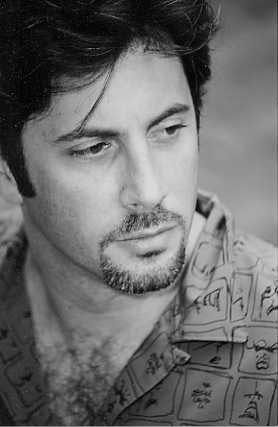 Clint de Ganon

Clint de Ganon was six years old when he began drum lessons in his hometown of Hastings-on-Hudson, NY. Classically trained, he studied with percussionists in the NY Philharmonic. Before finishing high school, Clint was tutored by Mel Lewis, performed for Buddy Rich and Elvin Jones, and was awarded a pair of drumsticks by Gene Krupa himself.

It wasn't long before Clint became one of the most sought after drummers in New York City. To date, he's played on over 1,000 recording sessions and 75 different tours. He's performed in Japan 9 times, as well as Indonesia, Russia, Hong Kong, and countries in both eastern & western Europe.

Clint's versatility is reflected in his work with a long list of diverse artists...Billy Preston, Kid Rock, Christopher Cross, Phoebe Snow, John Tropea, Tom Scott, Edgar Winter, Bob James, The Blues Brothers Band, Hiram Bullock, Bernie Wiliiams, Chuck Loeb, David Pack, Linda Eder, Dionne Warwick, Orleans,Mark Cohn, Art Garfunkel, Fantasia, Burt Bacharach, Christine Ebersole, Cissy Houston, Dionne Warwick, Sutton Foster, Elvis Costello, Cornell Dupree, Brook Benton, Ann-Margret, Warren Hill, Michael Franks, and the Saturday Night Live Band.

Clint also created the drum books for six original Broadway shows, including the Grammy/Tony award-winning hits "Catch Me If You Can," "Hairspray" & "Footloose." His other shows include "Everyday Rapture," "Next to Normal," and "Rocky Horror Live." He soon begins rehearsals for the new Broadway show "Bonnie & Clyde," opening in November.

Clint was recently honored with a feature in "Sticks 'N Skins," a coffee table book about drummers all over the world. He lives in Nyack, NY with his wife, cellist Stephanie Cummins, and his Golden Retriever, Duncan.